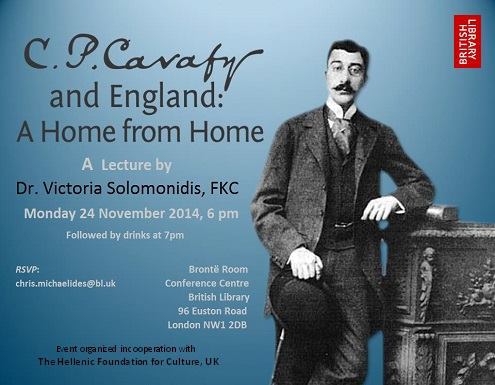 The six years Cavafy spent in England as a boy had a lasting effect in shaping the Greek poet's personality.
This lecture by Victoria Solomonidis examines C.P. Cavafy's close links with England and relates the experiences which were to influence the creativity of this lowly Alexandrian clerk in the Egyptian Department of Irrigation who became a poet of international renown. Through UK and Greek archival sources, the six 'lost' years (1871 – 1877) Cavafy spent in England as a young man are described, and the lasting effect they had in shaping the poet's personality is evaluated.
Following his father's death in Alexandria, Cavafy was taken into the embrace of his extended family in London, at the centre of the prosperous Greek community established in the capital since the 1830s. Through them he was exposed to their rich cultural connections, including the leading British artists and writers of the period who left a lasting mark on his burgeoning aesthetic sensibility.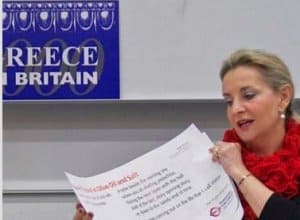 Dr Victoria Solomonidis was born in Athens. She studied at the University of Athens, University College London (SSEES) and Imperial College London. She completed her doctoral thesis at King's College London, where she is now a Fellow. Beyond her academic interests in historical research she has extensive experience in bilateral and international cultural relations. After postings in Brussels, London and Rome, since 1995 Dr Solomonidis has been serving as Minister Counsellor for Cultural Affairs at the Embassy of Greece in London and as UK Representative of the Hellenic Foundation for Culture.