People often ask me, what are your favorite cities in the world. I undoubtedly answer with two cities you rarely hear mentioned as "favorites" – Athens, Greece and Los Angeles, California.
One would have to read my biography to understand why these cities are so dear to my heart. I was born in Athens, and lived there on and off my entire life; I have worked in Los Angeles since the late 80s.
They are, for reasons beyond my control – the two cities I have spent most of my life in and, with the exception of a brief stint in Seattle, my destiny seems to favor the chaotic, sunny, sprawling cities of Athens and Los Angeles.
But let's examine these two vibrant world centers of culture, commerce, and tourism. They are, in my opinion, the two most similar cities in two completely different hemispheres. Both are surrounded by beautiful mountains, endless beaches, urban sprawl, smog, traffic congestion, vibrant nightlife, and both are considered two of the most popular tourist destinations on Earth.
Even the climate is the same, both being classified as Subtropical–Mediterranean climate (Köppen climate classification Csa. 
Even the cuisine in both cities has evolved into a "Mediterranean-California fusion" combination of local and international dishes. The sunny warm climate in both cities is conducive to a vibrant out-door night life that runs well into the morning hours. Who wants to stay in-doors when warm Pacific breezes (or delightfully cool Aegean breezes) are gently blowing through the cities?
One could easily photograph topographical features of both cities, and even the most well-traveled person couldn't for sure identify them as belonging to LA or Athens. Take for example the pictures below. Do the mountains belong in the gorgeous San Gabriel chain just outside Downtown Los Angeles or are they part of the Attica mountains outside of Athens ?
Look at the numerous coves that hug the Southern Californian coves – or are they part of the many beaches that dot the Saronic gulf?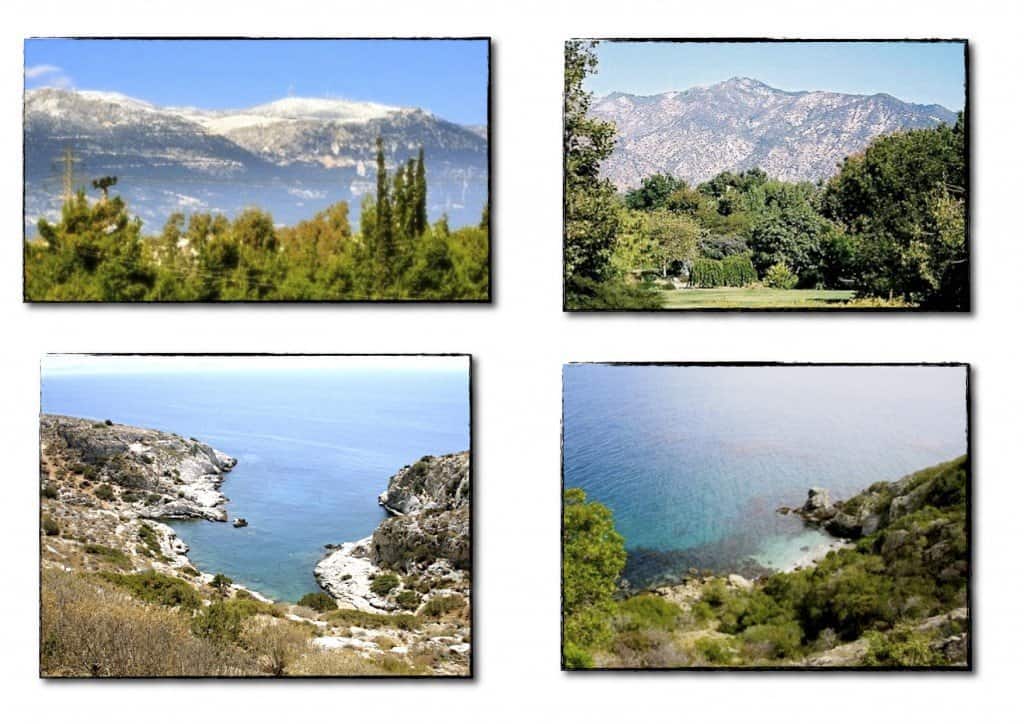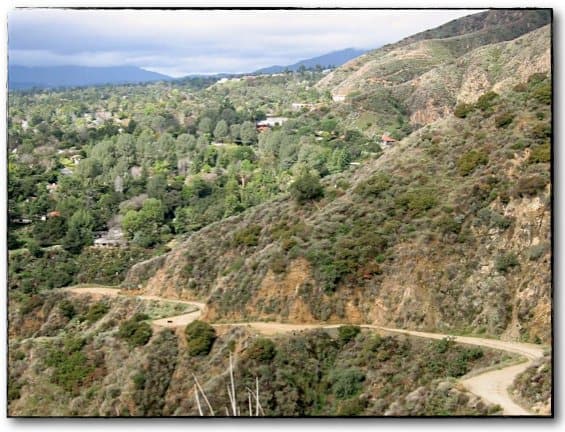 If you're wondering where the pictures above were taking, here are the answers : Greece, California, Creece, California, California, Greece, California.
As I finish writing this article, I check the Los Angeles Times weather section : Los Angeles, High 72 Low 54. Athens, High 72 Low 56
John Kastanas is Associate Director at the California Institute of Technology